Show the story behind your brand
ONLINE VIDEO MARKETING
AMSTERDAM
If done well video marketing can be the key to online success. We are Briteminds, a creative video marketing agency from Amsterdam, specialized in producing branded content online (and offline if needed). We don't make the commercial everybody wants to skip after 5 seconds. We make the branded video content that comes right after that. Stories people are actually searching for online. In three easy steps we help you reach your target audience. Concept, production and distribution. And because everything is produced in-house, we're able to deliver premium content in a short period of time.
WHAT WE DO
ONLINE VIDEO CONTENT VISITORS
REALLY WANT TO WATCH
Online is different than television, radio or print. Visitors view content with different intentions. And as producers we make sure we know what moves them. Only then we can make online video content that really resonates with the right target audience.
ONLINE VISIBLE WITH VIDEO CONTENT
We are a fullservice online video marketing agency in Amsterdam. Our approach is very simple. In three steps we create, together with our clients, online solutions that match their business goals. As creatives we make sure that your story is told in a way that resonates with visitors.
We know what your goal is and which audience you want to reach. Our creative team comes up with a concept suitable for the target audience. With this format we get to the core of your message.
We produce everything in-house. From camera to editing, the entire work process is done from our offices in Amsterdam. This flexibility is key to getting the content online in a short period of time.
When everything is done you want the right audience to see the fruits of your labor. And of course you want to click through to your product or service. Briteminds can help you with that through an online marketing strategy. We would love to discuss the options with you.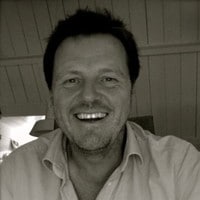 PERSONAL CONTACT
Want to know more? Call us!
Online is nice, but we prefer face to face. So if you want to know more about us and what we do, come by for a cup of coffee. Call me for an appointment +31623200952. Or leave your name and number so we can call you back.
Rob Gooijer